Features
| | |
| --- | --- |
| Warranty length | 1 Year |
| Fitting | On Ear |
| Brand | Oppo |
Tech Specs
- Acoustic Principle: Open back
- Ear Coupling: Circumaural
- Nominal Impedance: 32 Ohm
- Sensitivity: 102 dB in 1 mW
- Clamping Pressure: 5 N
- 6.35mm Cable: 3m detachable OFC
- 3.5mm Cable: 1m detachable OFC
- Output: 2.5mm mono mini jacks
- Input: 6.35mm + 3.5mm stereo jack
- Incl: Carry Case + user manual
- Driver Type: Planar Magnetic
- Driver Size: 85 x 69mm
- Magnet: Symmetric push-pull neodymium
- Freq Response: 10 - 50,000 Hz
- Max Input: 500 mW (IEC 60268-7)
- Pulse Max Input Power: 2 W
- Weight: 385g (without cable)
Product Description
OPPO Planar Magnetic PM-2 headphones are very much alike the OPPO PM=1. The OPPO PM-2 incorporates similar acoustic and engineering design aspects as found in the PM-1 but at a much lower price point. Equipped with an identical driver to the PM-1, the PM-2 also shares several of the same high-tech innovations including the seven-layer diaphragm, two face twisting coils, and a magnet system that is enhanced for FEM. This results in a life-like sound quality with high sensitivity and scalability with a strong emphasis on comfort achieved with plush padding and a reduced weight. These exceptional headphones come complete with a stylish carry case.
What makes them different?
The OPPO PM-2 utilises a planar magnetic driver which sets it apart from the majority of headphones on the market. It generates sound using a lightweight and slim diaphragm which encompasses a surface which is evenly driven. Powered in an equal pull/push pattern, the diaphragm and magnetics and conductor are all built for maximum sensitivity and stability. Thus, generating extremely stable and direct piston-like vibrations in the diaphragm. This ensures all phases are coherent and high-res performance with negligible distortion.

Combining high sensitivity with a low weight, the PM-2 can be used with portable devices without requiring additional amplification. A circumaural, open back design provides the best in sound quality and comfort, and their rugged construction ensures that they can withstand any mechanical and environmental stresses.

Amalgamated for crystal clear, powerful and tonally balanced sound, these sectors within the design result in ultra-low distortion and a hearing experience that flawlessly conveys every detail of your music.
Why Oppo PM-2 Headphones?
- Phase coherence; all of diaphragm vibrating without break up and delayed resonance
- FEM-optimized magnet system
- Flat conductor removes intermodulation induction distortion for resistance impedance
- High sensitivity of 102dbB pairs well with mobiles and high end headphone amplifiers
- Stability, consistency, reliability as well as quality materials used in construction
- 7 layers of thin materials give excellent performance, reliability and longevity
- Double-sided spiraling coils and easily replaceable components
- Build quality emphasises on long term use and maximum consistency from unit to unit
- A 6.35mm terminated headphone cable which features OFC construction
- Complete with a gorgeous Selvedge Denim carrying case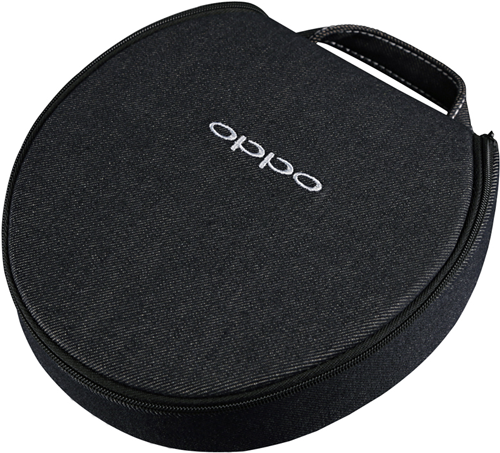 Portable
Although they are not specifically designed to be portable headphones, the PM-1s are foldable so if you are looking to carry them from place to place, theyre easier to pack in your luggage than many other high end headphones models and the intuitive design makes them easier to transport.
Customer Reviews
Ryan Dickie

16 May 2018

I purchased a pair of Oppo PM-2s from Audio Affair approx a year ago and they have been my main quality listening headphone. I pair the PM2s with a Audioquest Dragonfly Red which in think is an excellent combination.

The PM2s come with a 1m 3.5m 2 channel cable. A denim case which is amply protection for the headphones and also looks great which can't be said for most headphone cases.

The Pm2s have to be one of the most balanced sounding headphones that I have listened to, whether paired with the dragonfly, running off my mobile phone or directly from my Mac. Bass is powerful, tight and deep. Mids are detailed and present. Treble is clear and without any harsh peeks.

I would definitely recommend having a listen to a pair of these.

Write Your Own Review